As a socially responsible corporation, ADB SAFEGATE engages closely with its stakeholders - employees, customers, suppliers and the communities it operates in, to work on initiatives that have a positive social and environmental impact. Our Corporate Values and Corporate Social Responsibility Charter reflect our commitment and guide us in our efforts.
Learn more about how we care for the environment and comply with regulations while striving for excellence as we innovate to make air travel safe.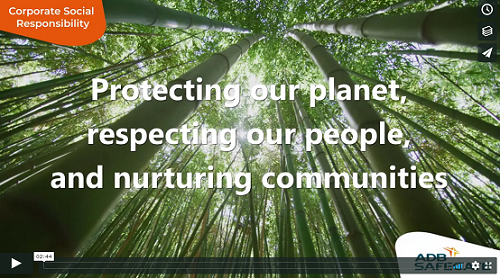 Corporate Social Responsibility Reports: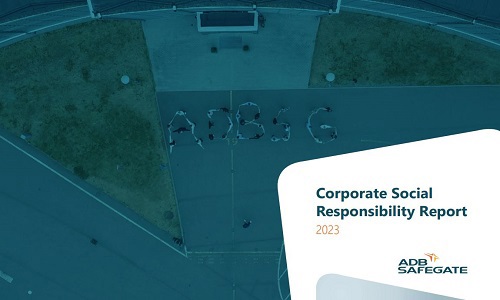 CSR - report 2023   CSR - report 2022 CSR - report 2021
ADB SAFEGATE ESG Policies
Share and give back 
ADB SAFEGATE is committed to playing a positive role in the community that we operate in, as an organization as well as individuals. ADB SAFEGATE's community thinking regularly supports noble causes in neighborhoods. Our employees have a strong sense of social responsibility and often volunteer their time and skills to non-profit organizations that fight drug abuse, promote awareness of cancer and autism, or work with the young.
Compliance
At ADB SAFEGATE, compliance is about doing business in a fair, transparent and responsible manner. We act in accordance with rules that govern the way we behave. These rules can be externally imposed through laws or regulations, or internally defined through policies, procedures and controls.
The internal rules are governed by the external law and also take into account our values. Living these values also leads to a competitive advantage.
Compliance examples:
Anti-corruption legislation
Anti-trust legislation
Financial ethic
Anti-discrimination legislation
Environmental legislation
Labor law
Human rights legislation
Privacy law
Business conduct guidelines
For more information, read our code of business conduct:
Contact Us
Contact our Compliance Officer for more information on how ADB SAFEGATE is satisfying various legal requirements.
Nancy Van Campenhout
Phone: +32 (0)2 722.9631
E-mail: nancy.vancampenhout@adbsafegate.com