Case story
Dependable operation and safe guidance in all weather condistions at Veriport Chicago
Chicago's first dedicated rotorcraft landing area officially opened on April 30 on the Chicago West Side. Nearly a decade in the making, Vertiport Chicago is said to be the largest vertical aircraft takeoff and landing facility of its kind in North America. The private facility offers a landing area for corporate helicopters, executive charters, sightseeing, emergency medical response traffic and police and fire department aircraft.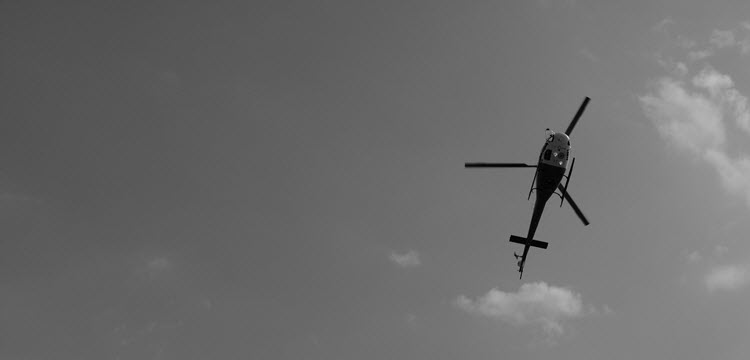 Located in the heart of the Illinois Medical District (IMD), Vertiport Chicago covers 10 acres and includes a 30,000 sq. ft. hangar space and 11,700 sq. ft. FBO space. The Vertiport has a lighted approach and all state-of-the-art LED technology inset lighting to guide aircraft to its single lighted landing pad and eight parking spaces.
ADB SAFEGATE was chosen by the Vertiport to provide two Spirit Series ferroresonant constant current regulators to power the lighting and its Spirit Airfield Lighting Control and Monitoring System (ALCMS) for control and monitoring of the lights. This robust power and control and monitoring solution is the heart and brains of the Vertiport lighting, and will ensure dependable lighted operation and safe guidance in all weather conditions.
The Vertiport will earn its revenue from corporate, private and commercial customers, but will provide free medical use for the four hospitals in the IMD, allowing medivac helicopters and vertical-takeoff aircraft fast and strategic access to the medical district in an effort to save more lives. In the first five years, as many as 18,000 flights a year are expected to land at the Vertiport.
One of the facility's first customers is document carrier DHL, who chose Vertiport Chicago as its fourth helicopter base worldwide. DHL has helicopter operations in Los Angeles, New York, London and now Chicago. Operating helicopters will allow DHL to deliver business packages much faster to the Chicago Business District. This is a win-win for DHL, the City of Chicago, and the Vertiport.
ADB SAFEGATE is proud to be an integral part of the success of the Chicago Vertiport.
Written by Steve Gehring, Regional Sales Manager, ADB SAFEGATE
For more information contact:
Steve Gehring at +1 715 296 1300, [email protected]
ADB SAFEGATE is a leading provider of intelligent solutions that deliver superior airport performance from approach to departure. The company partners with airports and airlines to analyze their current setup and operations, identify bottlenecks, and jointly solve them using a consultative approach that enables airports to improve efficiency, enhance safety and environmental sustainability, and reduce operational costs. Our integrated portfolio includes solutions and services that harmonize airport performance, tackling every aspect of traffic handling and guidance, from approach, runway and taxiway lighting, to tower-based traffic control systems, and intelligent gate and docking automation. ADB SAFEGATE has more than 900 employees in more than 20 countries and operates in more than 175 countries, serving more than 2,000 airports.
ALCMS CHICAGO CUSTOMER IMPLEMENTATIONS LIBERTY  AIRPORT SYSTEMS ROTORCRAFT VERTIPORT CHICAGO